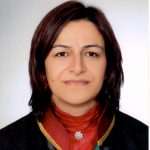 Ayşe Bıçak Ertekin, Expert Mediator
Marmara University Faculty of Law, LLB

Legal Consultant (since 2002)

Trained, certified, licensed and accredited mediator, (since 2013) Ministry of Justice Registration number: 202

Mediator in general 

Expert mediator for employment disputes

Expert mediator for coenergy and mine disputes

Expert mediator for construction disputes

Successfully completed more than 300 hours of advanced mediation and negotiation training in addition to basic mediation training and underwent additional training in order to specialize in several dispute resolution areas.

Dispute resolution experience of more than 200 disputes in Turkey on

Business and partnership disputes

Contract, product liability disputes

Intellectual property, trademark and licensing disputes

Real estate disputes, construction defects

Insurance coverage claims

Personal injury and torts

Founding Partner of the Just & Fair Mediation Centre

Mediation Advocate,

Mediation Advisor

Attorney

Ankata Bar membership number: 16195

Union of Turkish Bars membership number: 

Founding Partner of the Bıçak Law Firm 

Arbitrator

Arbitration Advocate

Arbitration Advisor

Authored numerous parts in books, articles for newspapers, law journals, newsletters, sectorial magazines and other publications.
For other mediators on the panel, please click!